(Scroll ned for dansk tekst)
The Austrian-american actress Hedy Lamarr (1913–2000), known as one of the first to appear completely naked on the movie screen (in "Ecstasy", 1933), and also for – in cooperation with the composer George Antheil (1900–1959) – inventing the "spread spectrum" technology in 1940, has been my inspiration for several series of works. Hedy Lamarr's status as a pin-up icon, her adventurous life story, her immortal beauty, her talent for invention and her strong opinions remain a great source of fascination for me. My Hedy works are a tribute to her beauty as well as to her brain.
See also: Hedy Lamarr folder, Galleri Lisse Bruun, 2005 (pdf)
The series "Hedy Lamarr for >Music" (2003), from which three paintings are shown below, was created for an exhibition on Culture Night 2003 in John Rosenkilde's music store in Aarhus with the name >Music. I also designed the store's logo, and the color palette for the interior decoration was adapted from another of my paintings: "Sales Force" from 1999. –pryds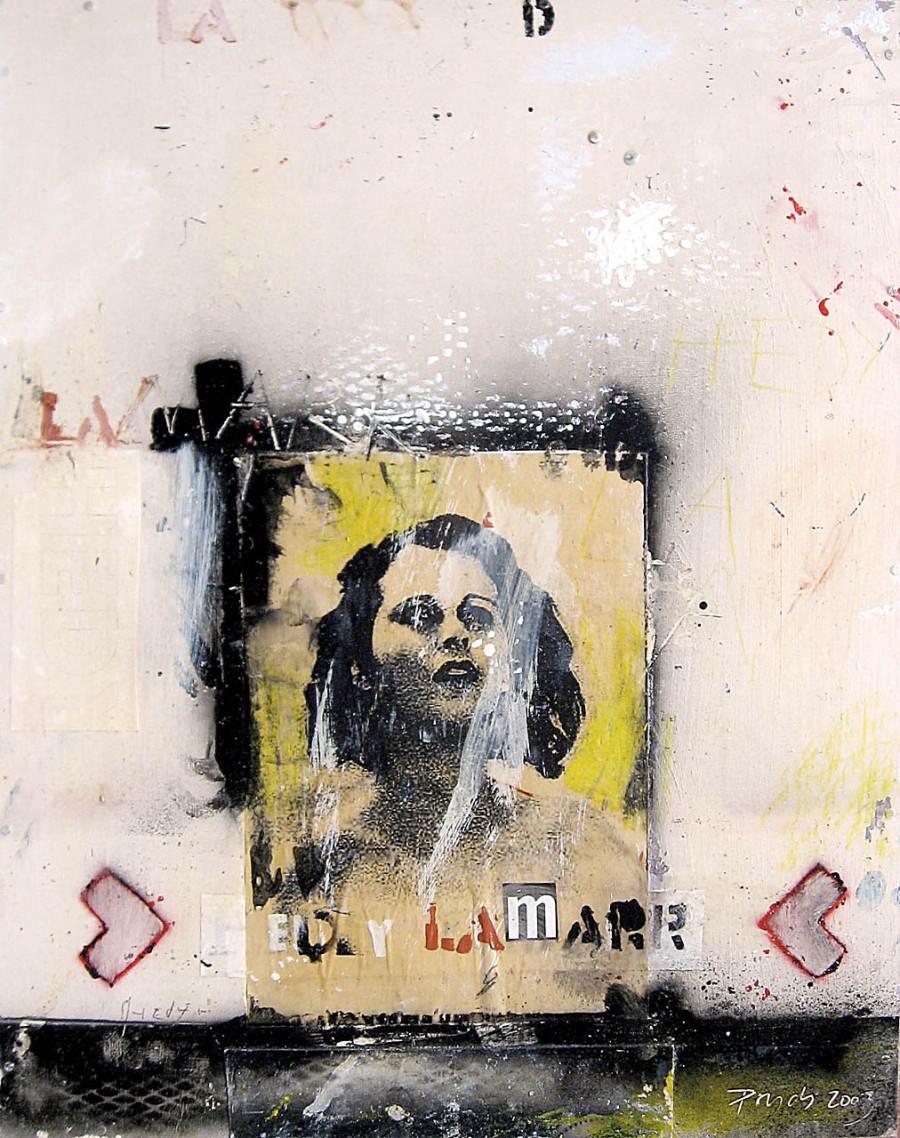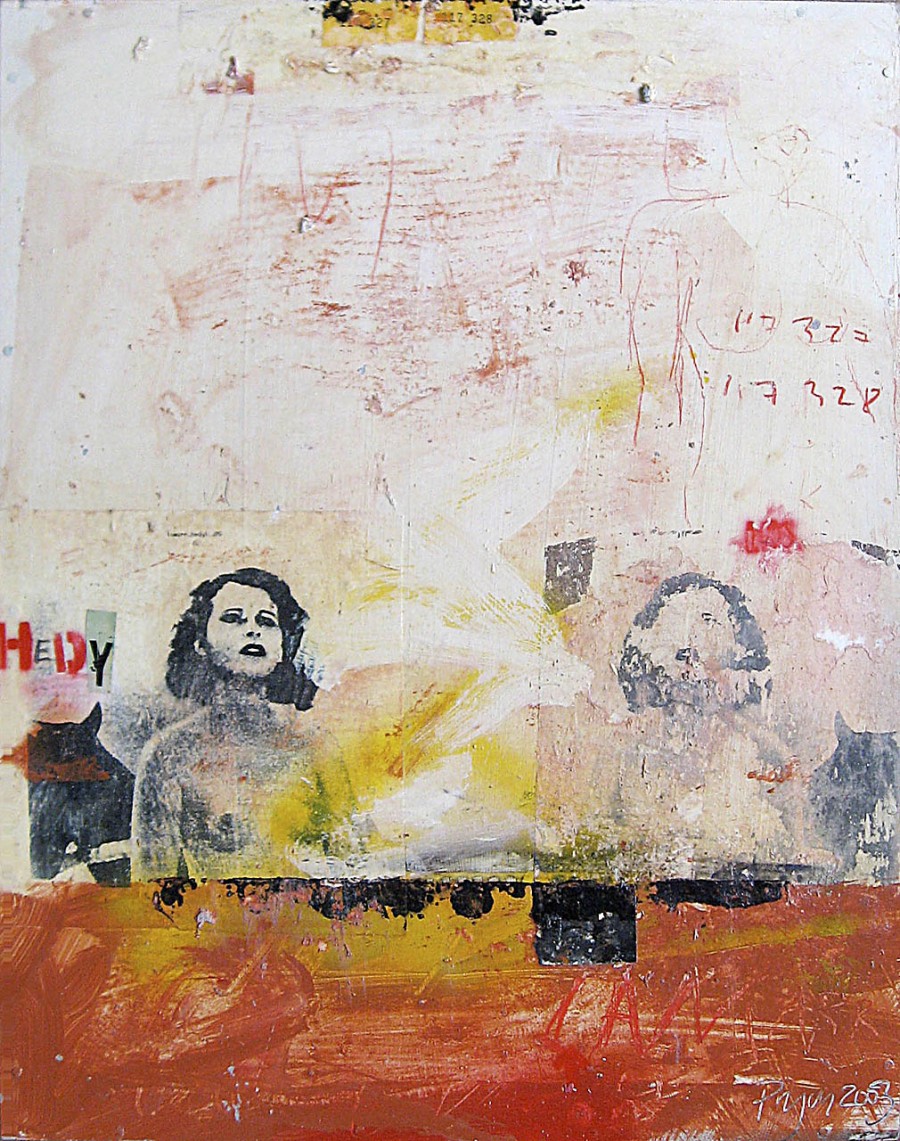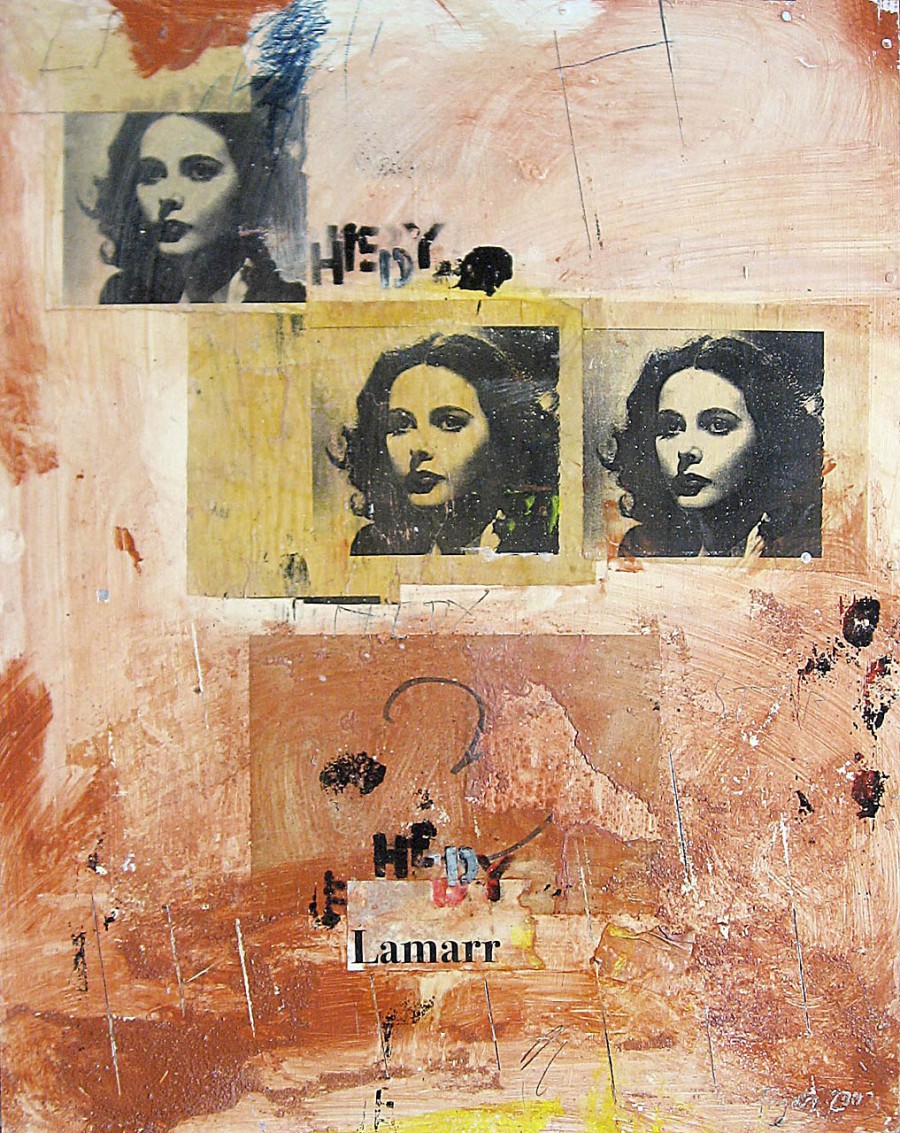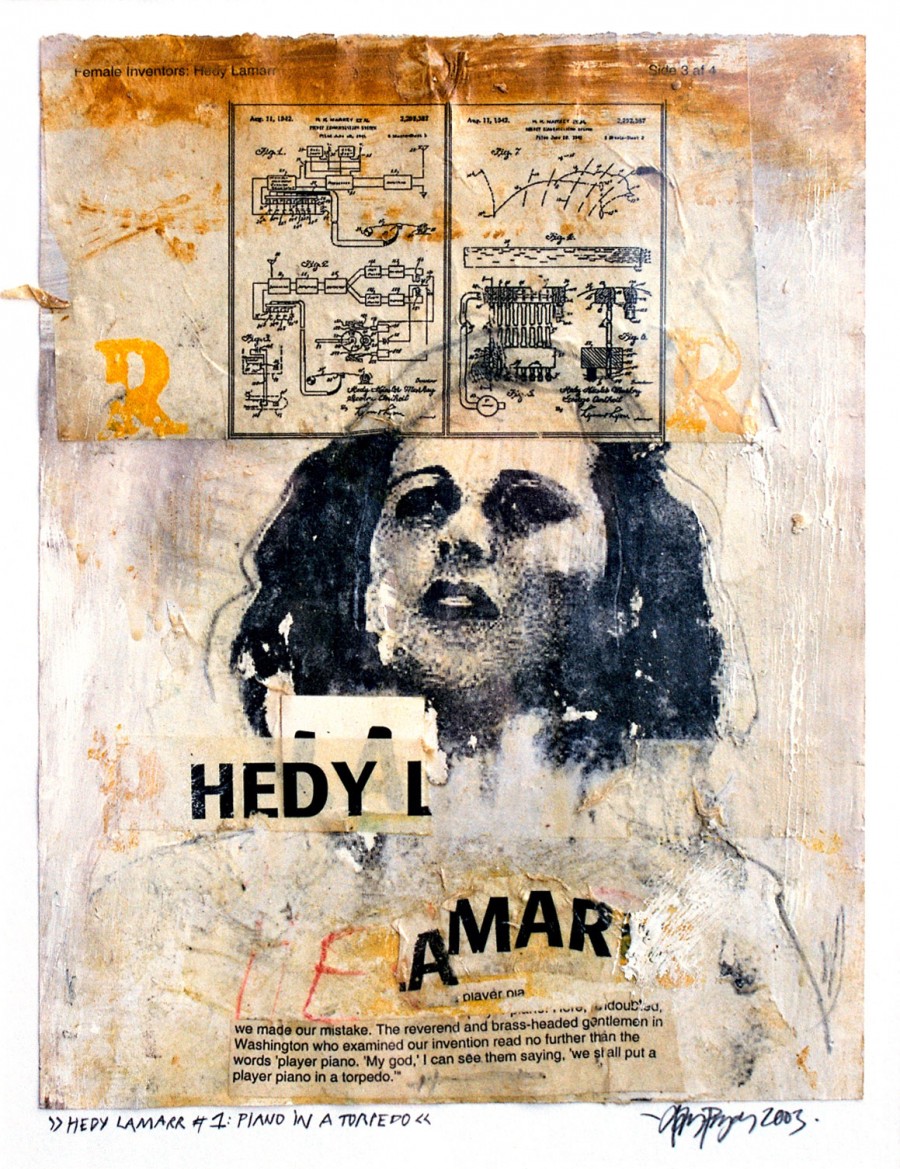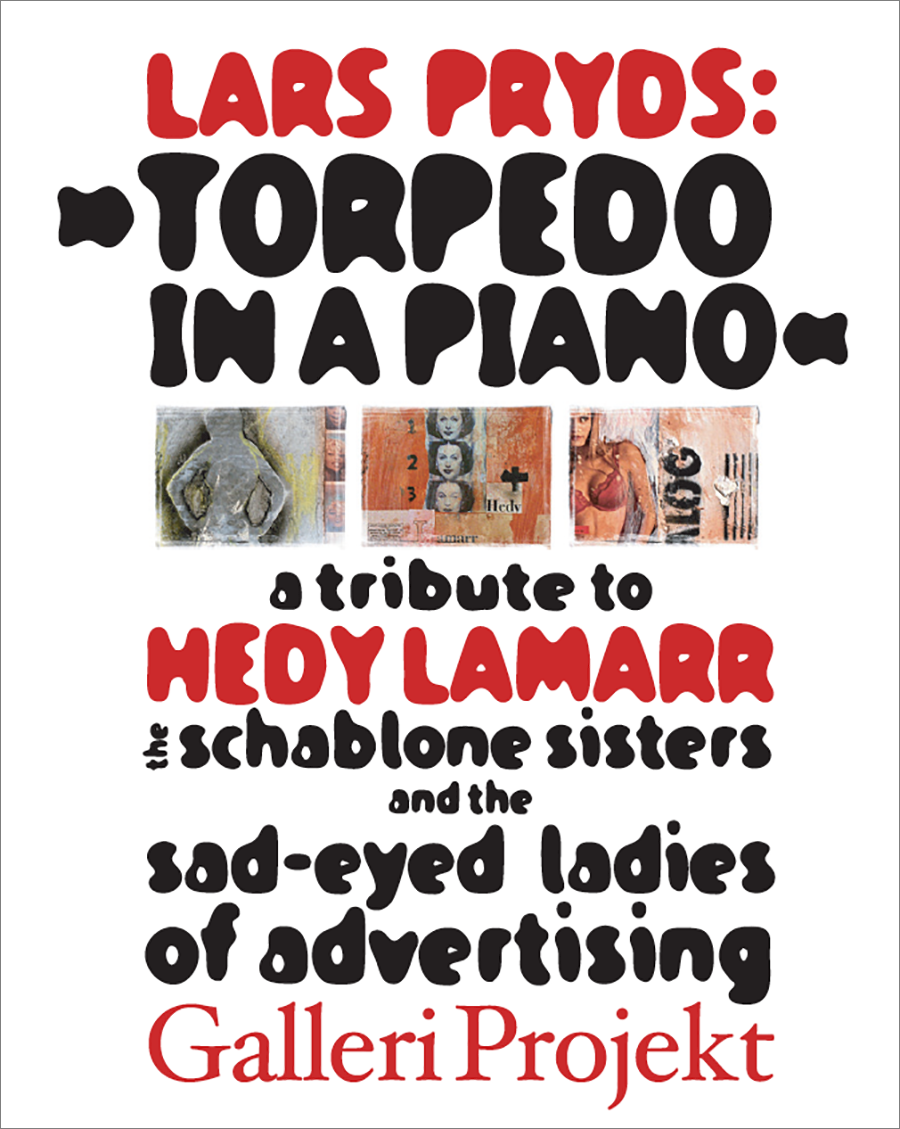 …
Den østrigsk-amerikanske skuespiller Hedy Lamarr (1913–2000), der bl.a. blev kendt som en af de første der optrådte nøgen i fuld figur i en spillefilm ("Extase", 1933), og som i 1940 sammen med avantgardekomponisten George Antheil (1900–1959) opfandt teknologien "spread spectrum", har inspireret mig til flere billedserier. Hedy Lamarrs status som pinup-ikon, hendes eventyrlige livshistorie, udødelige skønhed, opfindertalent og stærke meninger vedbliver at være en stor kilde til fascination for mig. Mine Hedy-billeder er således en hyldest både til hendes skønhed og hendes forstand.
Læs også: Hedy Lamarr folder, Galleri Lisse Bruun, 2005 (pdf)
Serien "Hedy Lamarr for >Music" (2003) blev skabt til en udstilling i forbindelse med kulturnatten 2003 i musikforretningen Music i Århus, som jeg også designede logo til, og hvis interiør blev farvesat ud fra et af mine malerier, "Sales Force" fra 1999. –pryds