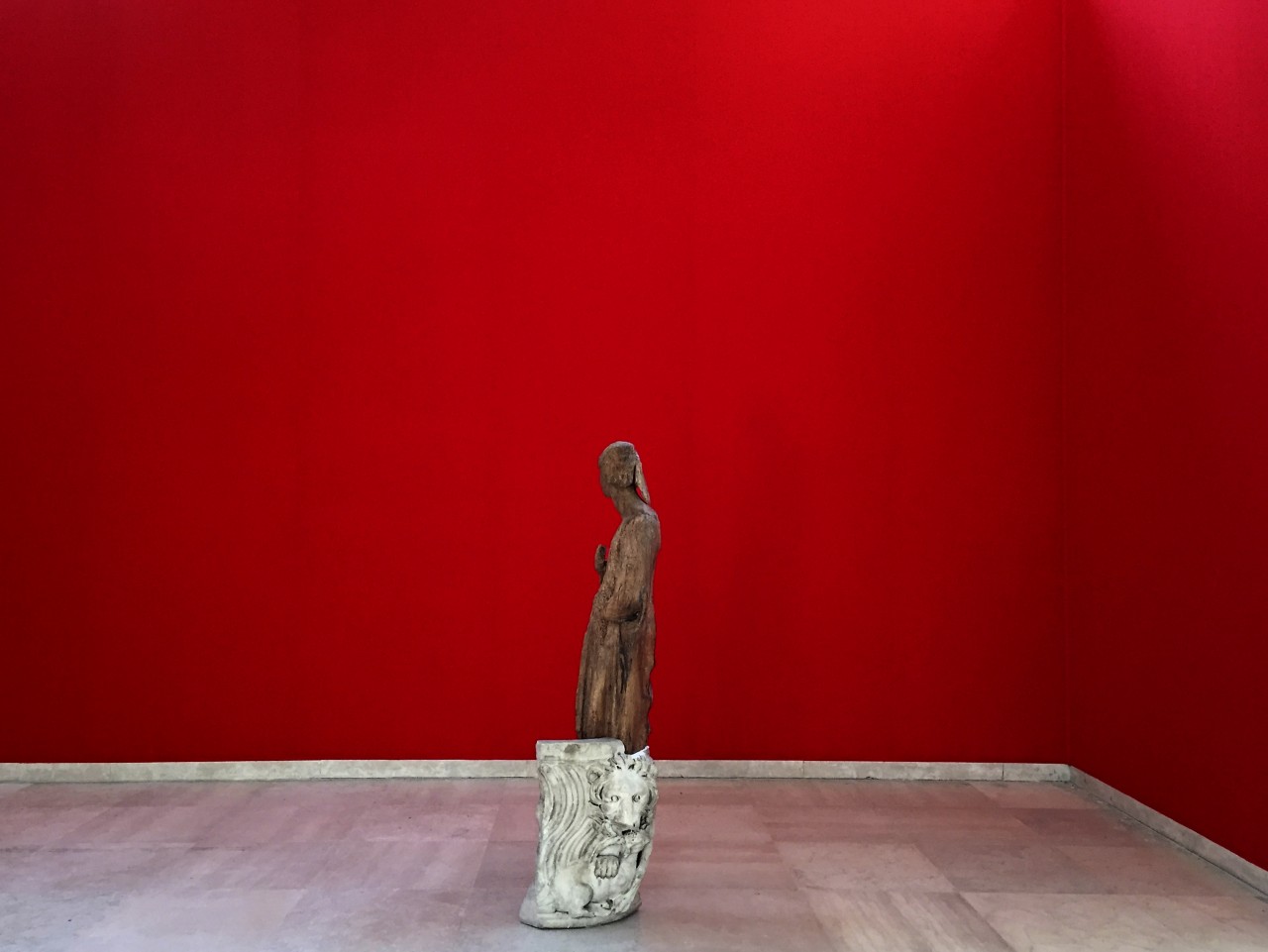 Et kig tilbage og ud i den globale virkelighed på Biennalen i Venedig
Af Lars Pryds  | Fra Kunstavisen
Biennalen i Venedig er verdens største og vigtigste fremvisning af tendenser i samtidskunst netop nu. Biennalens kombination af to forskellige koncepter har vist sin bæredygtighed gennem mange år: Den ene del er centralt kurateret og vises bl.a. på det gamle flådeanlæg "Arsenale". Her behandles et fælles tema – i år: "All the World's Futures" – med de mange forskellige udtryk, der i globaliseringens navn spiller sammen på tværs af nationalitet og oprindelse.
Den anden del består af 89 nationale præsentationer, hvor man med udgangspunkt i parkanlægget "Giardini" og rundt om i byen kan se, hvad der rører sig på kunstscenen i lande, som man almindeligvis ikke ser kunst fra, som fx Kosovo, Letland eller Seychellerne.
Eller rettere – dette var den oprindelige intention. De seneste år har også de enkelte landes kuratorer ønsket at sprænge grænserne for egen national identitet og vise globalt udsyn. Derfor udstilles ofte internationalt orienterede kunstnere, ikke nødvendigvis under egen nationalitet. Måske er det baggrunden for, at komiteen bag den danske deltagelse i år har valgt at udstille den i Berlin bosiddende dansk-vietnamesiske kunstner Danh Vo.
Danh Vo er født i Vietnam i 1975. Da han var fire år, flygtede han og hans familie, blev samlet op i Stillehavet af et dansk containerskib og fik dansk statsborgerskab. Han er uddannet fra Kunstakademiet i København og Städelschule i Frankfurt.
Danh Vos værker kredser om den personlige fortælling, om tab af identitet, tilhør og sammenhæng – ikke overraskende med hans baggrund som flygtning. Udstillingen er ikke umiddelbart let tilgængelig i sin æstetiske opstilling af usammenhængende objekter – "Er det ikke lidt tyndt?" som en af mine yngre ledsagere spurgte.
Og jo – objekterne, udvalgt snarere end skabt af Danh Vo, fylder ikke meget i lokalerne. Til gengæld er de fyldt med referencer til både historie – som fx ni gamle stentøjstallerkner, hentet op fra bunden af det kinesiske hav; til religiøsitet – som i værket "Judas", et Finn Juhl-designet palisanderbord fra 1953 med 30 indlagte sølvmønter; – samt til populærkultur med sexuelle undertoner i værktitler som "Lick Me Lick Me" og "Do you know what she did, your cunting daughter?" – citater fra gyserfilmen "Eksorcisten" (1973).
Trods temaet "All the World's Futures", der gælder for hele biennalen, har man som i mange af de øvrige pavilloner også i den danske mere fornemmelsen af at kigge tilbage i tiden end frem. Men måske er det blot et udtryk for, at man skal kende fortiden for at forstå fremtiden?
Danh Vo:
"mothertongue"
Til 22. november 2015
Den Danske Pavillon, Giardini
Biennalen i Venedig
labiennale.org
danishpavillon.org