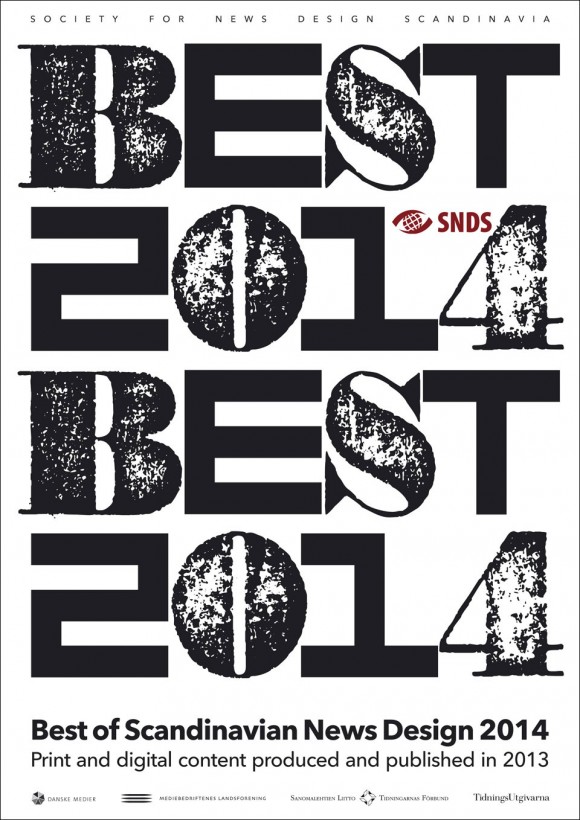 It's now time to enter this year's news design competition, organized by SNDS, Society for News Design Scandinavia. Find out more on www.snds.org or in the brochure with rules and entry forms below. The competition is open for digital and printed content published in 2013. Deadline for submitting your work is January 27, 2014.
The winners will be announced in Copenhagen on the SNDS FUSION14 conference, 9–10 October 2014.
Bonus to font geeks: The fonts used on the cover are Bullion Regular from Walden Font Co. (the B, S, 0, and 4) and TPG SquareSpace (the E, T, 2, and 1) designed by Lars Pryds for Tolstrup Pryds Graphics. All accompanying text is set in Adrian Frutiger's Avenir Next.
.