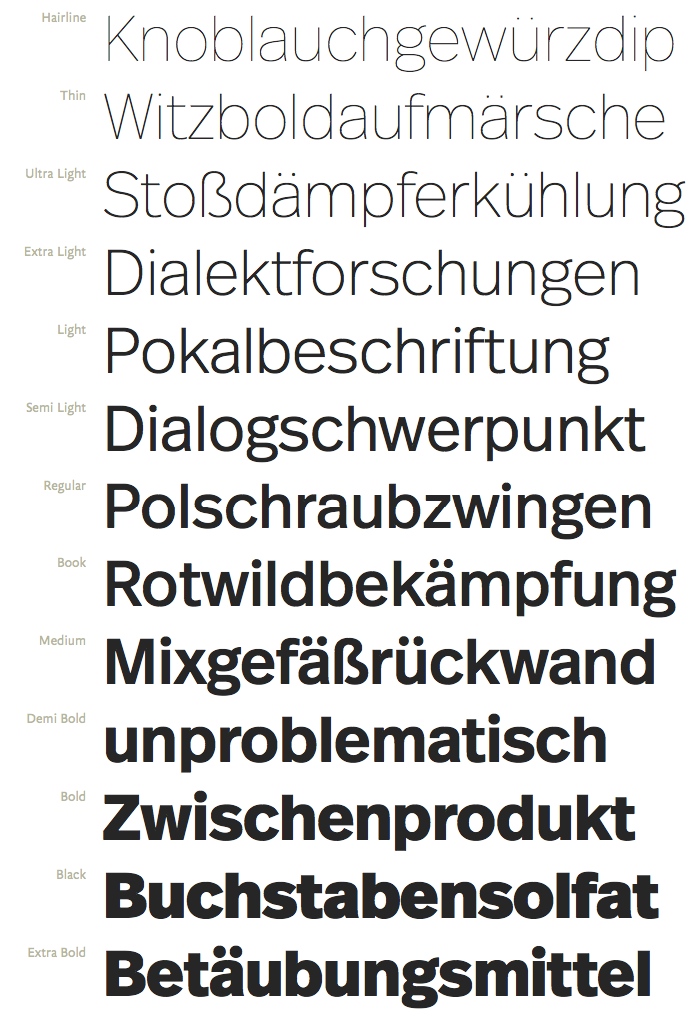 This must be the best news today: The release of the FF Real Superfamily by FontFont. FF Real began as the voice of Erik Spiekermann's biography Hello, I am Erik, (reviewed in SNDS Magazine 4, 2014, p. 28-29) as his personal and efficiently beautiful revival of Helvetica – or as FontShop phrases it the design is "based closely on the original static grotesques of the turn of the twentieth century".
For SNDS Magazine, we introduced Real Text with the redesign of the magazine, in combination with Museo, but we're delighted that Real is now available as both FF Real Text and FF Real Head – thirteen weights each.
The FF Real Super Family was designed by Erik Spiekermann and Ralph Olivier du Carrois and published by FontFont.The sample above shows the FF Real Head weights.