(Scroll ned for dansk tekst)
These twelve small (18 x 13 cm) paintings/collages were created during a few days at the end of May 2014, at the residency of the Icelandic Textile Center in Blönduós, on the north coast of Iceland. Using materials found on the premises of the center – cardboard, chalk, glue, a roll of nylon thread, bits of paper with the addition of white tempera paint bought in a book shop in Akureyri, they will forever remind me of good days in great company near the fabulous nature of the area.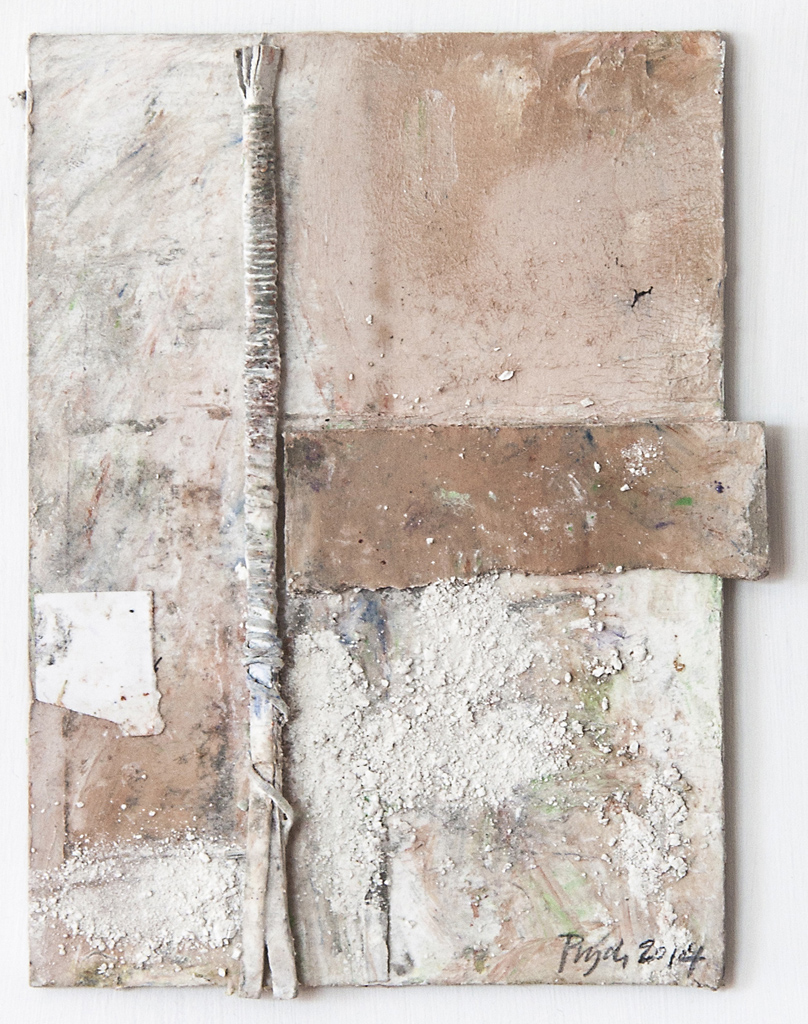 Disse tolv små (ca. 18 x 13 cm) malerier/collager blev til i løbet af ganske få dage i slutningen af maj måned 2014, under ophold på Texilsetur Íslands i Blönduós, på Islands nordkyst. Alle skabt med materialer fundet på stedet – pap, kridt, lim, en rulle med nylonsnor og papirstykker, tilsat hvid tempera købt i en boghandel i Akureyri. Små kompositioner, der for altid vil minde mig om gode dage i nærheden af rå natur.